10 Best French Study Abroad Programs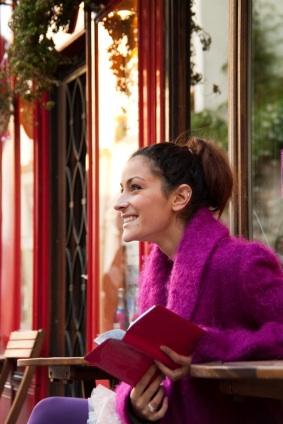 Looking to study abroad and improve your French? Here are ten of the best French study abroad programs in the world.
Europe
The first instinct for French study abroad is of course to go to France, and usually to Paris. However, there are several other options in other parts of France, as well as in other French-speaking countries.
1. Sorbonne, Paris, France
There's nothing quite like saying you've studied at the Sorbonne. Not only does it evoke the academic rigor that the names Harvard or Oxford do, but it also is a cultural icon. The university itself a real treat, but it is one of the study abroad options in Paris where the classes are taught in French. While it may sound like an obvious thing, you might be surprised by how many French study abroad programs teach at least some of their courses in English. The Sorbonne offers it all: academics, culture, history, and French. Check out the website of International Studies Abroad for the Sorbonne program in Paris.
2. International Education of Students, Paris, France
IES is a well-known name in study abroad programs. The Paris center is in the Latin Quarter, offering abundant cultural opportunities as well as the standard French language improvement, French history and art courses. If you want a study abroad atmosphere where you have a small international community in the heart of Paris, this Paris program may be for you.
3. Université Jean Moulin, Lyon, France
Studying in Lyon is a great way to see more of France in lieu of only Paris. Lyon is a vibrant city close to the mountains (skiing trips are frequent), yet it is only a few hours on the train from Paris. You are also close to the Mediterranean Sea and to Italy and Switzerland. The university offers a semester or year-long exchange (two programs called DEUF or DIFF) in which you are able to customize your own study program within the French-taught courses, focusing either on content courses (DEUF) or on French language (DIFF). If you are not interested in classes taught in French, sign up for the SELF program instead, which is taught in English.
4. Université Bordeaux Montaigne, Bordeaux, France
If you take the name of this university into consideration, it is instantly clear that this university in Bordeaux will focus on liberal arts studies. From language and philosophy to literature and law, this university has several domains that those studying abroad will find interesting. Perfect your French, study French law or environmental policy, and at the same time, soak up the vibrant student life that reigns in Bordeaux.
5. Université de Lausanne, Lausanne, Switzerland
While many students looking to study abroad in Europe in French look to France, there are other opportunities to learn or to perfect your French in Europe. For example, in Switzerland, you can study in Lausanne for a semester, or even enrol in the two-year Diploma of French degree. The study options are many in Lausanne, and Switzerland offers the added advantage of central Europe, from which you can easily visit France or Italy, not to mention Austria or Poland.
6. Université Libre de Bruxelles, Brussels, Belgium
In the capital city Brussels, you can hear French at one moment and in the next moment hear Flemish. For this reason, it is a great bilingual place to study, and you won't know either of the native languages, making learning French an easier task. The university offers several French improvement courses in addition to a standard array of classes. You can improve your French in a summer intensive before the year starts, or improve your French in weekly classes alongside other course offerings.
North America
Canada is a popular French study abroad location because you can learn French for a fraction of the cost of going to Europe. A year in Canada typically costs about half of what a semester in France costs.
7. Université Laval, Québec City, Canada
Offering an intensive French immersion program that has hundreds of students (so you'll find plenty of new friends, and be placed in a language level that is perfect for you), this university offers a great experience linguistically and culturally. Be prepared for an icy winter, but this city has all the charms of Europe, and a festive atmosphere at Christmas, New Years, and above all, Winter Carnival. Laval Foreign Language Intensive courses are offered during fifteen week semesters, or two five-week summer programs. Go for the summer one year, and if you like all the charms of Québec, maybe you'll stay for the year!
8. Université de Montréal, Montréal, Canada
Also in the exclusively French speaking province of Québec, the university in Montréal has a good program in which French language is the focus. If you want to hone your French language skills, this program, like the one in Québec City, focuses on learning French, and adds some cultural events into the program as fun outings. While you won't study French or Canadian culture, you will be living it while living in this vibrant city.
9. University of Ottawa, Ottawa, Canada
This bilingual university is a microcosm of Canada. Students may choose to study in English, in French, or in both languages, which is rather like the experience of living in Canada altogether. The unique Ottawa Immersion program offers students the opportunity to learn French in a world-class environment, and participate in French immersion classes in more than 50 different degree programs. If you are not interested in studying the French language as an object, but would like to study English literature in French or political science in French, this may be the program for you.
10. University of New Orleans, New Orleans, Louisiana
Who says you have to study abroad to get a brand new experience? Wherever you are doing your degree, travelling across the country to study French at another university is a valuable experience. Study abroad in New Orleans and supplement your degree courses with classes at the Alliance Française.
---
Whether you head to Europe or stay in North America, studying abroad is an enriching experience from an academic, as well as a personal, standpoint. What's more, you'll improve your French by leaps and bounds!